Annie Neeley Brings a Taste of Appalachia to Your Stereo on "Big Old Moon"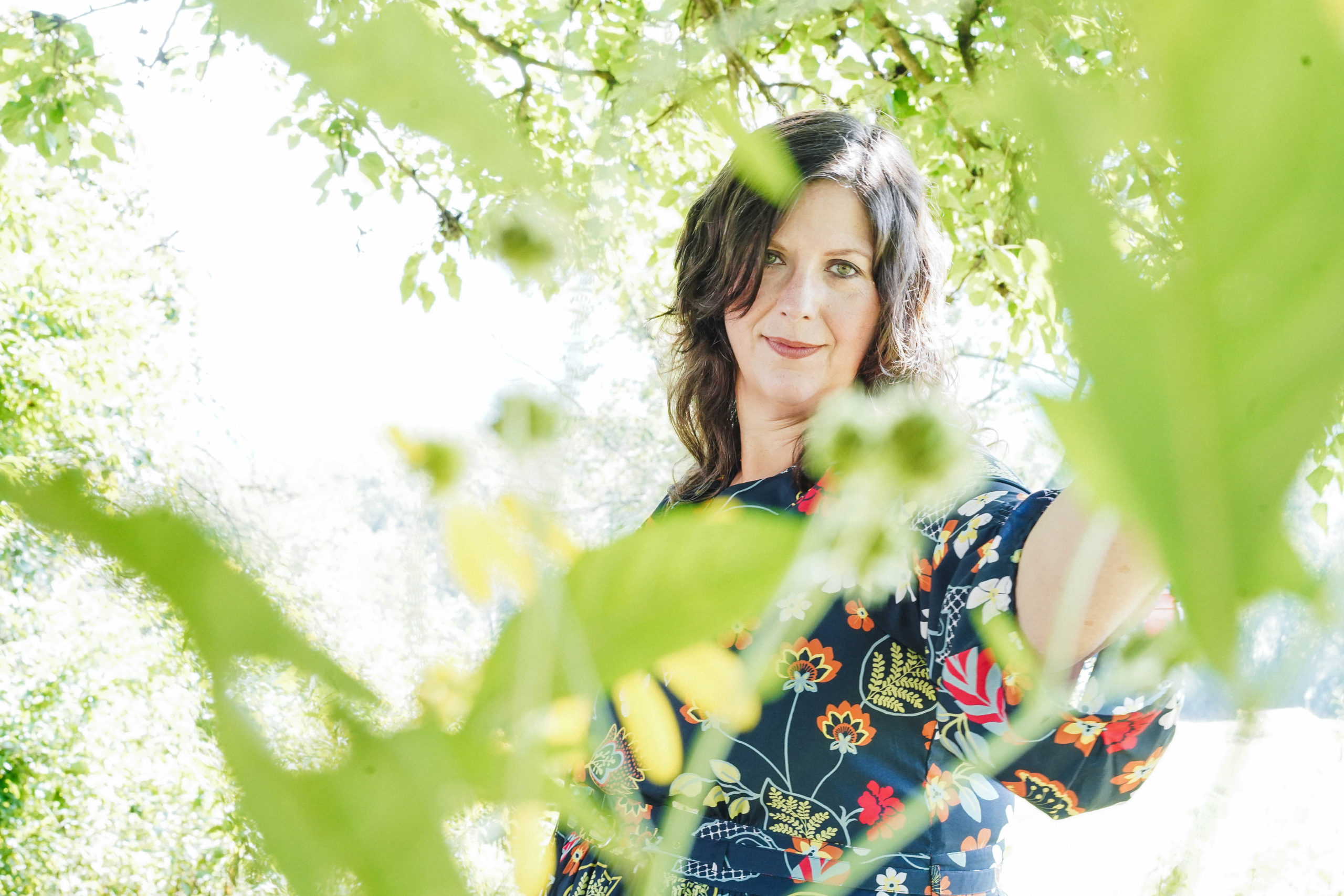 Geography has so much to do with the feel of a record. It's why artists often make pilgrimages to studios halfway around the world in search of a particular sound. Location, it seems, plays a huge role in capturing performances. And for songwriter Annie Neeley, a home studio in West Virginia near the site of Mothman's first appearance provided the perfect spot to craft her fantastic new record Big Old Moon.
For over a decade, Neeley has been writing songs on the folkier side of country. Her 2010 debut, Cold Heart Blues, features the type of songwriting that can coax tears from stone. With stylistic references to Hank Williams and Emmylou Harris, Neeley writes with the confidence of someone firmly connected to their roots. In 2016, she released a collaborative album with fellow writer Andrew Adkins called Appalachia. The two managed to mix traditional bluegrass instruments with an outlaw sound, particularly on songs like "When I Was Young" or "Bound for Somewhere." Neeley has been all around the Eastern US, playing her songs with a rotating cast of friends and characters. From West Virginia to DC to Nashville and back to the holler again, Neeley has found a way to channel those deep roots into a more rockous version of her original bluegrass with Big Old Moon.
The story of Big Old Moon began with the birth of Neeley's son. She recalls, "On clear nights, when my son was a baby, we would stand in the front yard of our house in East Nashville and look up at the night sky. He always loved the moon." Originally written as a lullaby, the title track of this album was molded and reshaped into a twangy, mid-tempo rock song. Neeley grew up singing Beatles songs, and the strength of the melody in this song is testament to her time learning from Lennon & McCartney. Neeley has described herself as a blues singer, and that influence is apparent on the groovy "We Rise." The gospel-tinged "Hero" brings to mind artists like The Staples Singers. While Neeley blends genres and styles in these songs, they always sound like her. Never a mere imitation or mockingbird-esque recall. And that's the sign of a true artist – taking the traditions of the past and making something new with them.
While the title track has a warm and familial back story, Big Old Moon has its fair share of dark moments too. "Old Scratch" begins with the line, "Old timers say / we've been damned since the day." It's a line that recalls the haunting lyrics of Jason Molina or Lucinda Williams. Album closer "Sweet Love" brings the good feelings back, with its honky-tonk piano and gorgeous chorus melody. From start to finish, the songs on Big Old Moon offer a modern interpretation of a genre with a long tradition.
And this record was made with the help of Neeley's husband and long-time collaborator, Dave Kirkpatrick. Playing bass on this record, Kirkpatrick provides a steady, thumping heartbeat to the songs. Together, the two of them have plumbed the depths of the genre and are keyed into writing damn good songs. Likewise, drummer Ammed Solomon, known as the drummer of the Mountain Stage band, joins Kirkpatrick in adding a solid base on top of which Neeley is able to layer the song. Solomon's playing is keyed into what each track needs, never showboating but keeping time and adding some swing. Rounding out the ensemble, celebrated WV keyboardist Randy Gilkey fleshes out the songs with swirling organs. While Neeley's writing is of course spectacular, the band provided some stellar performances during the sessions.
Neeley & Co. journeyed to her friend Bud Carroll's home studio in July of 2019. She remembers, "It was… the hottest weekend of the entire year. We had to turn the AC unit off when we were recording so the heat was real." You can hear the sweat in this record. It breathes like a hot summer night in Appalachia. You can almost make out the cicadas clicking in the background. There's no shortage of powerful moments on this record. While Neeley's work has always been both honest and earnest, she's tapped into something big and true and real on Big Old Moon.
With generations of greats before her and generations still to come, Annie Neeley writes about life in the Appalachian mountains with a sincerity that only comes from experience. These songs are perfect for those hot, swampy summer nights, where there's just a hint of magic in the air. Neeley has seen it. And through her words and tunes, so can you.
"There's really stellar performances all over this record, and everything feels so natural."

Glide Magazine
"Big Old Moon is a satisfying breath of fresh, mountain air in which each note rings of folks who not only understand the nuances of the form, but who have undergone their own processes of self-discovery within the culture that informs it artistically."

Loot Press